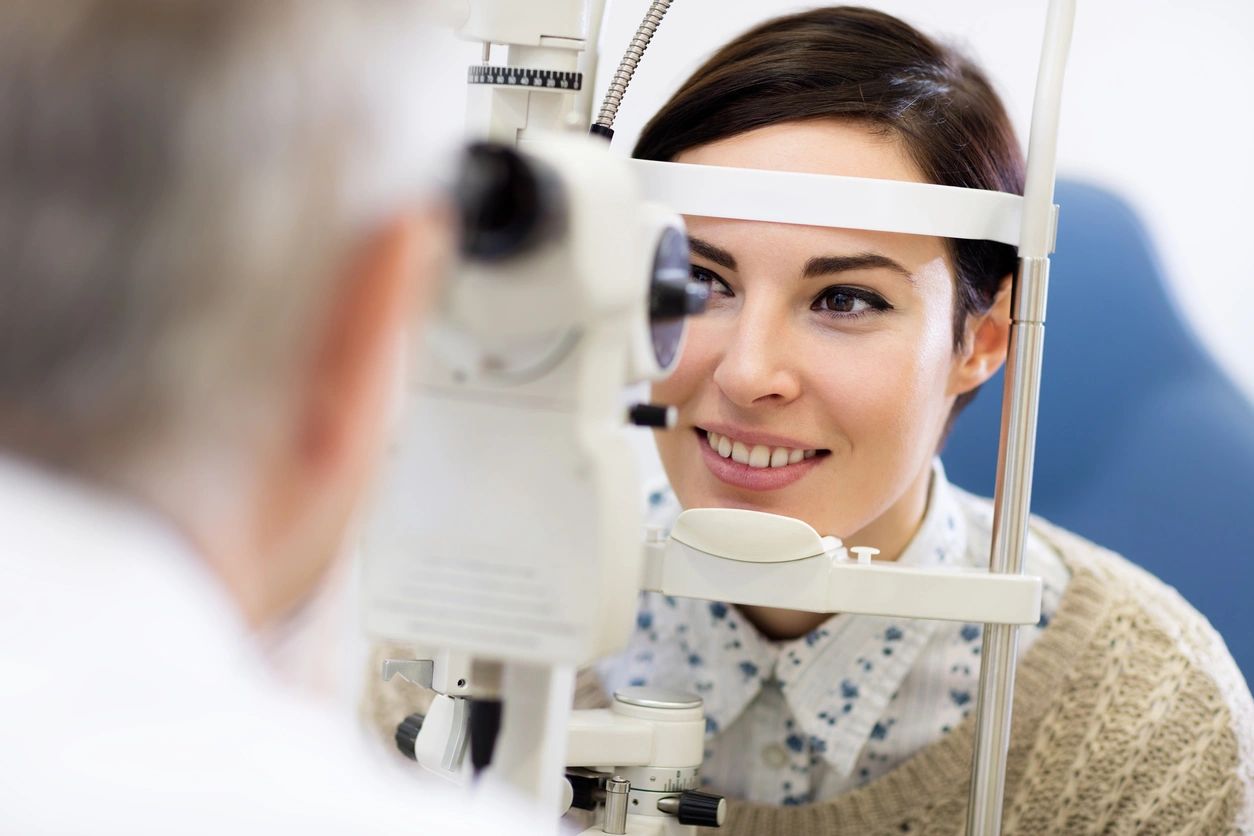 About Dr. Richard Joyce
A California native, Dr. Joyce completed his undergraduate degree at Pacific Union College and received his Doctor of Optometry degree from the Southern California College of Optometry in 1987. Since that time he has been welcoming patients into his practices in both Benicia and Suisun, CA.
Services
Eye exams for Eye wellness, glasses, contact lenses, and LASIK. Read more about our service here.
Optical
A full optical dispensary offering glasses for regular use, sport, safety, sun, and even just for fun.
We carry a variety of contact lenses from dailies to multifocals to colored contacts.
By using several different specialty laboratories, it allows us to offer the latest technology to provide the best optics, appearance, and coatings possible.
Giving Back
We collect used glasses and donate them to the Lyons Club.
Testimonials
Been seeing Dr Joyce for about four years now.  I have an extreme eye phobia and he is excellent and extremely patient.  No puff of air in the eye!!!
Not to mention he is always on time.  No sitting and waiting pass your appointment time.  He greets you by name and always has a smile for you.  Prices are extremely reasonable and they take VSP.
Best eye doctor ever!! - Raylynn M.
I love Dr. Joyce! I have been coming to see him since I was 16! And I have always had excellent service! I have always had the same lady help me pick out my frames every time I've come here! She has come to know my taste so well that she even picked out frames that she thought I would like when she saw that I was coming in! And Dr. Joyce is always very polite and professional! I love this office and would recommend people give them a try! Oh and they have a good selection of high end brands for frames too! - Mary S. 
My kids had their first visit with Dr. Joyce this week and we were very pleased! The ladies are all pleasant and helpful and our appointments were quick! Dr. Joyce was so nice and kid friendly! He was professional but made the kids feel so comfortable by making little jokes, they thought he was funny. We will definitely continue coming here for our eye needs! - Tanya M.